Liposonix Treatment Specialist in Fairfax, VA
Liposonix is a non-invasive body contouring procedure that uses high-intensity focused ultrasound (HIFU) technology to reduce stubborn fat deposits in specific areas of the body. It is designed to target and destroy fat cells beneath the skin without the need for surgery or incisions. For more information, contact us today or book an

appointment online

. Visit us today at

8503 Arlington Blvd #130 Fairfax, VA

.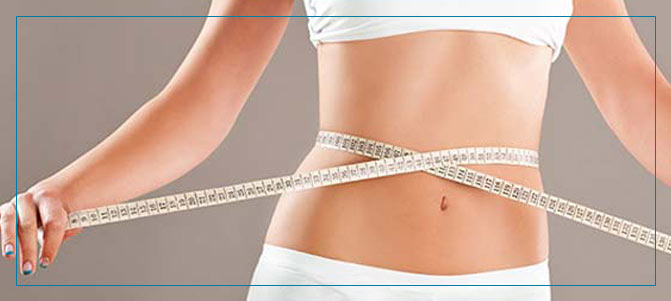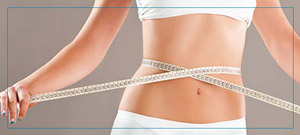 Table of Contents:
Does Liposonix work?
What is the Liposonix procedure?'
How many Liposonix treatments are needed?
Who is a candidate for Liposonix treatment?
Liposonix treatments are an effective and safe body contouring procedure that requires no incisions or other drastic measures to provide a beautifully smooth and slimming effect to each patient. It is a great option for those who have stubborn pockets of stored excess fat, typically in the areas of the abdomen, flanks, and waist but are not comfortable or able to undergo a surgical procedure just to reduce that bit of fat. While the results will not be as drastic as a surgical procedure, patients who receive a Liposonix treatment can go down one size without having to take any time off work or spend time recovering from a risky procedure.
Does Liposonix work?

Liposonix has proven to be a very effective treatment to reduce the excess fat cells that have proven to be stubborn, and unable to be reduced through just diet and exercise alone. Using a high-intensity ultrasound energy to essentially destroy the targeted fat cells, Liposonix will provide permanent results through a non-invasive technique, meaning that patients who are deemed to be good candidates for the treatment will be able to see long-lasting results while also being able to walk right out of their appointment and go back to work, continuing about their day normally, which would never be possible following a surgical procedure. The treatment is not considered a replacement for diet and exercise, and it will not be able to provide as dramatic results as the surgical counterparts, but when used on patients who are good candidates, the treatment itself is incredibly effective and will provide beautifully smooth, contoured results.
What is the Liposonix procedure?

The science behind Liposonix is similar to other well-known body sculpting procedures, through the use of specific energy waves, in this case, high-intensity ultrasound energy, to target only the fat cells with heat energy that will only destroy those cells, leaving the surrounding tissues entirely unharmed. Once fat cells are targeted with intense heat, they will essentially be destroyed, and will eventually be metabolized naturally by the body, being expelled as waste.

The Liposonix procedure can typically be performed in under one hour and requires zero downtime from patients. Every patient at the Victoria Plastic Surgery Center will be provided with all relevant pre-procedure information and medication, along with clear instructions for both before and after the procedure is complete. It is normal to experience some mild bruising, redness, and pain around the treated areas for several days following the procedure, but other than that, there is not much to note in terms of recovery. The results will take around 8 to 12 weeks to fully develop as it takes time for the fat cells to completely be processed and moved from their original area before the contoured results will be visible
How many Liposonix treatments are needed?

While many patients can achieve their desired results after just one treatment, those with a little more excess fat that they wish to have reduced in a specific area will likely need 2 or 3 treatments total. To ensure that the results can be fully realized in between sessions, it is recommended that they are spaced at least 3 months apart. Fat cells do not regrow or regenerate, so once the cells have been destroyed, there is no chance of them redeveloping in the same area, making Liposonix a permanent body sculpting procedure, so no maintenance procedures are required to sustain results. That being said, people tend to store fat in the same areas within their bodies, so if a patient who received Lipsonix were to regain some weight back following the treatment, new fat cells would likely be stored in the same areas as befo
Who is a candidate for Liposonix treatment?

To be considered a good candidate for a Liposonix treatment, patients will need to have the following:
● Around 1 inch of pinchable fat around the area that is to be treated;
● Maintain a BMI (body mass index) of 30 or less;
● Be of relatively good health with a stable body weight;
● And have realistic expectations regarding the results provided by a Liposonix procedure.

For more information, contact us today or book an appointment online. Visit us today at 8503 Arlington Blvd #130 Fairfax, VA. We serve clients from Fairfax VA, Alexandria VA, Washington VA, Reston VA, Annandale VA, and Manassas VA. We Are Open 5 Days a Week!