Botox & Fillers Q and A
Want Younger Looking Skin? Victoria Plastic Surgery Center Offers Botox & Fillers to Reduce Those Wrinkles And Fine Lines to Fairfax, VA and surrounding areas of Alexandria, VA. Washington, VA. Reston, VA. Annandale, VA. Manassas VA. and Gainesville, VA. Please Call at (703) 293-5010 for a Consultation. Redeem Our

Specials!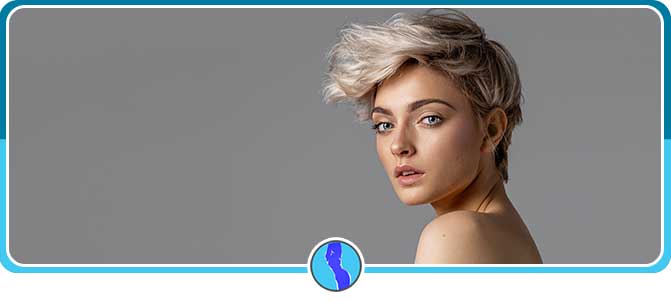 Looking to reduce wrinkles and restore your youthful appearance in the Fairfax, VA area? Come to Victoria Plastic Surgery Center today for a Botox Injection or another filler to help achieve your goals. Talk to our experts one on one, so we can develop a treatment to fit your needs today. We have years of experience in helping patients in the area and look forward to helping you!
Botox Injection
What is Botox used for?
Botox Injections are approved by the FDA and have been common for many years in the country. There is no surgery associated with the procedure, resulting in little if any recovery time. This treatment is proven to reduce wrinkles caused by years of facial expressions, such as laughing, frowning, or squinting. If you are unhappy with these developing lines or wrinkles, a Botox treatment may be the right choice for you.
After you visit our facility for a consultation, we will schedule another visit for you to receive the injection. In many cases, the entire process takes no more than 15 minutes. Our experienced medical personnel will inject the Botox to relax the muscles causing the wrinkles and frown lines. Overall, you'll have smoother, much younger looking skin. While results will vary, you can expect this treatment to last around three months before a follow-up treatment is needed.
Fillers
What are Dermal Fillers?
Another choice to smooth out or eliminate wrinkles and frown lines are dermal fillers. For those who do not want a Botox injection or if the treatment doesn't produce the overall desired result, this could be another excellent option for you. Unlike a Botox Injection, which relaxes muscles, a Dermal Filler adds volume and structure to an area. This additional support and volume reduces wrinkles very effectively. At Victoria Plastic Surgery, we offer Restylane Injections and Radiesse Injections.
Are Dermal Fillers safe? What do Dermal Fillers do?
These two injections are safe, natural dermal fillers that can reduce or even eliminate your wrinkles. These fillers use hyaluronic acid to achieve the results. This substance is naturally produced by your body and acts as cushion material. When injected, it restores volume and fullness to the area, reducing wrinkles. It will give you a youthful appearance and is commonly used near your mouth or just beneath your eyes.Often, this will get rid of the "tired look" that people often have, despite being fully rested. Additionally, this filler can be used to restore volume and fullness to your lips. In most cases you can expect the results to last at least eight months, sometimes up to twelve months.
Victoria Plastic Surgery Center is located at 8503 Arlington Blvd #130 Fairfax, VA 22031 and is under the direction of Yongsook Victoria Suh, MD. Our center is open Monday, Wednesday, and Thursday from 9 am to 5 pm and on Tuesday and Friday from 10 am to 6 pm. Do you have questions about Botox injections or dermal fillers? Call our friendly staff today at (703) 293-5010 to set up an appointment for a one on one consultation.We look forward to talking to you!