Breast Augmentation Surgery in Fairfax, VA
Victoria Plastic Surgery Center Provides Breast Augmentations Procedures in Fairfax, VA. For More Information Call Us Today at (703) 293-5010 or Simply Request an Appointment Online. We Are Ready to Help You Reach Your Beauty Goals!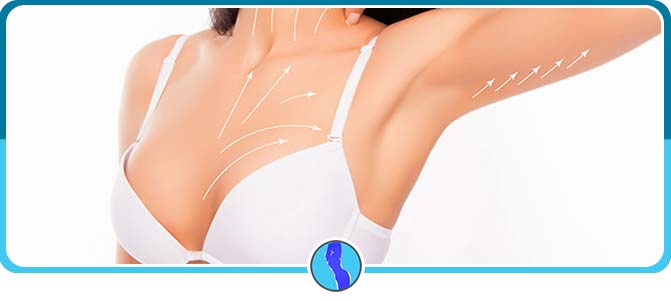 The augmentation of breasts has been a familiar and popular cosmetic procedure for some time. Many people may know them as "break implants." Our augmentation procedures allow women to change the size and shape of their breasts. While commonly associated with purely cosmetic reasons, beast augmentation is often used to replace breasts after a mastectomy.
So what is Breast Augmentation?
When women want to change the size or shape of their breast, this procedure is often their best course of action. While every case is different, and you will meet with our staff one on one to discuss your overall goals, the most common reason women seek out breast augmentation include:
Balance the proportions of their body
Increase total breast volume
Increase breast size
Restore breast volume after pregnancy, which can cause some loss.
Breast reconstruction after the loss as the result of surgery or an accident
Boost overall confidence.

At what age can a breast augmentation be recommended?
Assuming a patient is free from infections or health problems, this procedure is recommended for those over the age of 20.
Can breast augmentation fix sagging breasts?
Breast augmentation is not the same as a breast lift, which can fix this condition. A breast lift, also known as a mastopexy, is another procedure we offer at Victoria Plastic Surgery Center.
How does this procedure work? How exactly are breasts augmented?
There are basically two ways doctors can augment the size and volume of breasts: Silicone Breast Implants and Saline Breast Implants. Both solutions are FDA approved and have been used for years. They are, however, slightly different. The best choice for you will be part of the discussion when you come in for a consultation.
A saline breast implant is a silicone shell filled with sterile saline solution, also known as saltwater. Of the two options, this implant has a smaller risk of complications since the saline is sterile. If the implants for some reason are punctured or rupture, there are less medical problems.
A silicone breast implant is filled with silicone, a plastic gel. While their feel is much more natural, there is a high risk of infection and other medical complications if a leak develops.
The size of a breast implant, regardless of type, is entirely customizable to suit the needs of the patient.
How much does breast augmentation cost and how long will it take?
The cost of this procedure varies depending on exact nature of it. The price will be discussed with our staff once we establish what your overall goals are. The breast augmentation itself takes no more than 2 hours and uses only local anesthesia. The procedure does involve an incision, but in many cases, it will be in a nonvisible area.
Victoria Plastic Surgery Center is located at 8503 Arlington Blvd #130, Fairfax, VA 22031. We are open Monday, Wednesday, and Thursday from 9 am to 5 pm and on Tuesday and Friday from 10 am to 6 pm. We are closed on the weekends. Would you like to make an appointment to talk with our experienced staff about breast augmentation?  Call our friendly staff today at (703) 293-5010 .
We look forward to meeting you!