Photofacial Rejuvenation Treatment Specialist in Fairfax, VA
Achieve flawless skin with photo rejuvenation treatments at Victoria Plastic Surgery Center. This treatment has many benefits such as reducing aging signs, redness, inflammation, wrinkles, and fine lines. Photofacial rejuvenation treatment is offered at Victoria Plastic Surgery Center in Fairfax, VA. For more information, contact us or request an appointment to talk to a specialist. Visit us today at 

8503 Arlington Blvd #130 Fairfax, VA 22031

.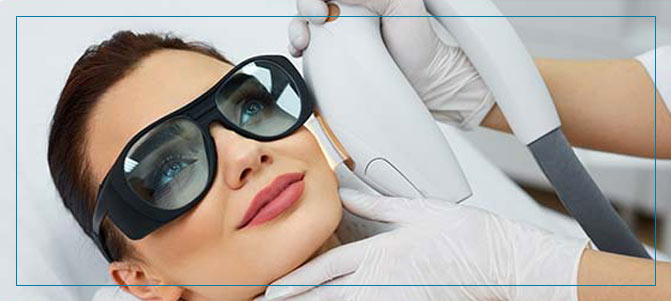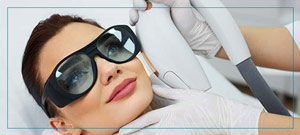 Table of Contents:
What is photofacial rejuvenation?
How many photofacial treatments are needed?
What is photo rejuvenation good for?
How long do photofacial results last?
If you are looking for an effective and long-lasting solution to particular skin issues, such as sun damage or hyperpigmentation, Photofacial rejuvenation could be an excellent treatment for you! At Victoria Plastic Surgery Center, our plastic surgeons and medical estheticians would be pleased to provide you with this minimally invasive and highly effective skin rejuvenation treatment.
What is photofacial rejuvenation?

Photofacial rejuvenation refers to cosmetic treatments that use various types of light-emitting devices, such as intense pulsed light (IPL) or light-emitting diode (LED) devices, to address a broad range of different skin issues and signs of aging.

The light that a Photofacial rejuvenation procedure emits to a patient's skin penetrates the epidermis, or surface layer of skin, and inflicts a controlled injury upon the dermis, or middle layer of skin, to trigger a healing response. This healing response will send increased amounts of collagen and elastin to the treatment area, which are two fibrous proteins that are essential to the structural integrity of every connective tissue in the body, including the skin! As such, the influx of collagen and elastin with Photofacial rejuvenation functions to rejuvenate the skin in the treatment area.
How many photofacial treatments are needed?

On average, the recommended number of Photofacial treatments for each patient is between two and six treatment sessions. With that being said, the precise number of recommended Photofacial treatment sessions for each patient will vary according to the types of skin conditions they are seeking treatment for and how well their skin responds to treatment.

During a Photofacial rejuvenation treatment session, the Photofacial rejuvenation specialist will first clean the area of the patient's skin that they are treating before applying a cool gel onto the skin in the treatment area. After putting dark glasses over the patient's eyes for protection, the Photofacial rejuvenation specialist will then administer varying pulses or wavelengths of light to the skin. This part of the process may cause some minor discomfort but should not cause significant pain. In total, a Photofacial rejuvenation procedure takes about 20 to 30 minutes to complete.

After the treatment session is concluded, you should be able to return to work or resume your daily routine without complication, as there is no downtime necessary with Photofacial treatments!
What is photo rejuvenation good for?

Photo rejuvenation is an excellent skin treatment for such issues as the following:

• Age spots
• Birth marks, such as café-au-lait maculae or port wine stains (PWS)
• Broken blood vessels or capillaries
• Enlarged pores
• Fine lines and wrinkles
• Flushing and redness
• Hyperpigmentation and brown spots
• Poikiloderma, which involves a red colored pigment on the skin of the chest or neck
• Red spots, also known as hemangiomas
• Rosacea
• Skin laxity
• Small facial veins, also referred to as telangiectasia
• Solar lentigines, more commonly known as freckles
• Sun damage
• Varicose veins
How long do photofacial results last?

The results from Photofacial rejuvenation can last anywhere from six months to one year! With that being said, the length of time that Photofacial rejuvenation results last varies between patients according to how well your skin responds to treatment and how well you take care of your skin following the procedure. Many patients find that maintenance treatments every six months provide the most effective results.

For more information about Photofacial rejuvenation treatments or to schedule one for yourself, we welcome you to contact us at Victoria Plastic Surgery Center! We invite you to schedule an appointment with us through our website or by calling us. You can find our clinic located at 8503 Arlington Blvd, Suite 130, in Fairfax, Virginia. We serve clients from Fairfax VA, Arlington VA, Vienna VA, Annandale VA, Burke VA, and surrounding areas.
We hope to see you soon!