Butt Lift Specialist in Fairfax VA
Improve the appearance of the buttocks with our butt lift procedure at Victoria Plastic Surgery Center in Fairfax VA, and surrounding areas. A butt lift procedure is a cosmetic procedure that helps in getting rid of excessive fat. For more information,

contact us

today or book an appointment online. Visit us today at

8503 Arlington Blvd #130 Fairfax, VA 22031

.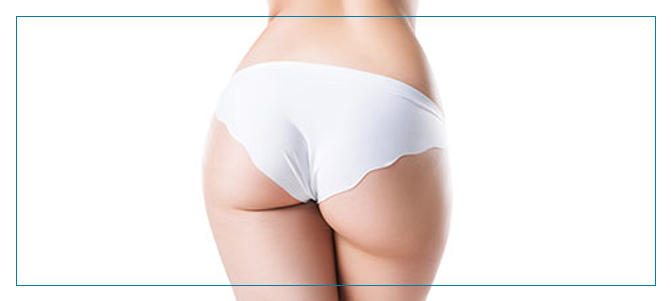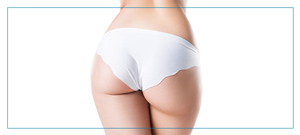 Table of Contents:
What is a buttock lift?
What are the benefits of a buttock lift?
What can I expect during and after the butt lift procedure?
Who is a good candidate for a butt lift?
Today, people are seeking information on buttock lifts to help reconstruct and repair sagging buttocks. Buttock lift surgery isn't about vanity. It's about finding a balance between looking good in your clothes and feeling confident with your body. You don't have to give up your figure to look great.
Butt lift is one of the most common procedures among patients seeking to enhance their appearance. Maybe you're a woman struggling with loose skin from weight loss. Possibly your favorite summer swimsuit doesn't fit because a few extra pounds have crept up on you. Maybe you found a cute short dress, and it looks darn good, but the skirt is too tight to walk in. Whether you're a man or a woman, a buttock lift can give you the body that you want.
If you want more information on buttock lift surgery, The Victoria Plastic Surgery Center, located in Fairfax, VA, can help. Our Associates can share their expertise and guide you through your initial consultation so that you feel confident in your decision. We want you to have all the information you need to make a more informed decision.
If you're unhappy with how you look or feel that your body isn't meeting its full potential, then the Victoria Plastic Surgery Center is here to help. Call us today! We look forward to serving you!
What is a buttock lift?


A buttock lift, also known as "buttock augmentation" or "gluteoplasty," is a cosmetic surgical procedure that improves the appearance of a person's rear end. A buttock lift reshapes the buttocks by removing fat or skin and tightening the surrounding muscles. Buttock lifts can benefit patients who have lost weight and developed loose skin in the buttocks, a condition known as post-bariatric hypoplasia.

The procedure can also improve sagging buttocks and make them firmer. Dr. Suh will create a new buttock shape by removing fat from one part of the body and injecting it into the buttocks.

Treatment areas include the lower back, hips, buttocks, and upper thighs. Small incisions are made on the back, at the waistline. Excess fat is removed from above and beneath the muscles that support your buttocks. The tissue removed is then resculpted into the buttock.

What are the benefits of a buttock lift?


The overall goal of a buttock lift is to reshape the buttocks to appear fuller and more rounded. In addition, many clients say that their clothes fit better, their buttocks are more proportioned, and there is a more natural look and feel.

What can I expect during and after the butt lift procedure?


A buttock lift can be performed under general or spinal anesthesia and takes approximately one to two hours to complete. The surgical butt lift procedure is performed in three steps:

Skin removal: Surgeons use liposuction to remove excess skin, fat, and underlying tissue from the buttocks area.

Skin tightening: Surgeons use grafts to tighten the remaining skin around the buttocks. The grafted skin is usually taken from another part of your body (such as your stomach), but it could also be synthetic material.

Recovery: After the procedure, you may notice slight discomfort, bruising, swelling, and soreness in the surgical area. Pain medication can help relieve pain and discomfort during the postoperative recovery period. It may take up to three months for your scars to heal completely.

You can expect to wear a compression garment for several weeks after surgery to help reduce swelling. You'll need to limit strenuous activity for 6 to 12 weeks, but you might be able to return to work within 2 or 3 weeks after surgery if you do not work in a physically demanding job.

Who is a good candidate for a butt lift?


If you have excess fat in the buttocks, you may be a good candidate for a buttock lift. Buttock lift surgery is also ideal for patients who have lost volume in their buttocks due to aging or weight loss.

Are you looking for a board-certified, experienced plastic surgeon in Fairfax, VA, specializing in buttock lift? Then contact Dr. Suh and her entire team at the Victoria Plastic Surgery Center. They strive to make every patient feel comfortable by providing a warm and inviting environment.

If you are considering butt augmentation or have any other questions regarding body contouring, contact the Victoria Plastic Surgery Centre in Fairfax, VA, today! For more information, please contact us or book an appointment online. We are conveniently located at 8503 Arlington Blvd #130 Fairfax, VA 22031. We serve clients from Fairfax VA, Arlington VA, Vienna VA, Annandale VA, Burke VA, and surrounding areas.