Acne and Scar Treatment in Fairfax, VA
Victoria Plastic Surgery Center provides acne and scar therapies to treat your acne and surgical scarring. We are open 5 days a week. Call us or schedule an appointment online. Visit us at 8503 Arlington Blvd #130, Fairfax VA, 22031. Our friendly staff is looking forward to helping you look better and feel better!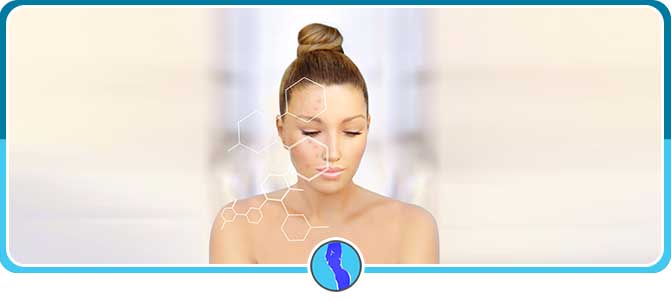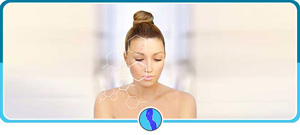 Patients with acne and scarring might be thinking about treating the issue, which is something we can do here at Victoria Plastic Surgery Center. We provide acne and scar treatment in Fairfax VA, and even if you don't live in Fairfax, you might still want the services of Dr. Victoria Suh, one of the most renowned professionals in the area. She can provide the highest level of service with procedures like advanced chemical peels and even microneedling, depending on your needs. Get in touch with the doctor today to learn more about what she can do for you.
What professional treatments are there for acne and scars?
One of the most common professional treatments for acne scarring and other scarring is a peel. A peel can be simple and surface-level only, or deeper, depending on the severity of the scarring. We provide a number of effective peels here at Victoria Plastic Surgery Center, such as:
Chemical peels – A harmless chemical solution is applied to the patient's skin, which exfoliates it and allows healthier skin to replace unhealthy and even slightly scarred skin
Obagi Blue Peel – A chemical peel that can be used only by trained professionals, and that is specialized for acne-scarred skin
Micro laser peels – For patients with more severe scarring, this deeper peel has little recovery time and has greater effects than a light chemical peel or microdermabrasion
We can also provide collagen-induction treatments like:
Non-ablative laser treatment – This kind of treatment directs light energy into the skin and underlying tissue, stimulating the natural production of collagen in the body, which develops healthier skin and gives the face a lift
Microneedling – A somewhat more advanced collagen-induction treatment that can work especially well for severe cases of acne and scarring
What do I need to know about microneedling?
Sometimes microneedling works best as a treatment for serious acne and scarring. Although it's more advanced than other treatments, it's actually relatively simple! The procedure uses very fine needles to puncture the skin in a problem area. The tiny micro injuries that occur induce the production of collagen and elastin in the area, which helps to heal the injuries and renew the skin in the area. The result is healthier, revitalized skin and a plumper, glowing look patients will notice very quickly after the procedure. The increase in collagen production can actually last for months, allowing for continual benefits. Additionally, because the procedure creates new channels in the skin, skincare products will be able to penetrate the skin more easily and effectively.
Here at Victoria Plastic Surgery Center, for our microneedling procedures we use the Vivace Fractional Micro Needle RF tool that provides patients with an excellent experience, immediate results, and no downtime. Patients with scarring, acne, and other skin issues will very quickly notice dramatic results too!
Do you provide acne and scar treatment in Fairfax, VA?
Yes, we do! Our clinic is located in Fairfax at 8503 Arlington Blvd #130, Fairfax VA, 22031. If you're interested in learning more about our acne and scar treatments, or to book a consultation with us, please call us. You can also book with us online if you'd prefer to.
We hope to hear from you soon here at Victoria Plastic Surgery Center!