Coolsculpting Treatment Q&A
Are you looking for a noninvasive procedure to reduce fat? CoolSculpting could be the right treatment for you. Visit Victoria Plastic Surgery for a CoolSculpting consultation today and meet

Dr. Yongsook Suh

, who is a board certified plastic surgeon. For more information, please contact us or

book an appointment

online. We are conveniently located at 

8503 Arlington Blvd #130 Fairfax, VA 22031

.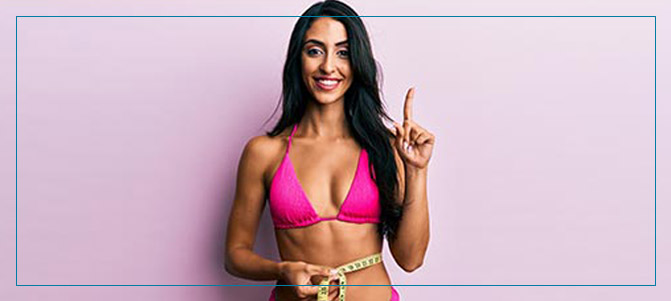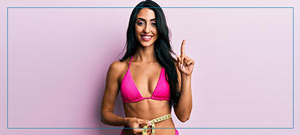 Table of Contents:
What is CoolSculpting?
Is CoolSculpting safe?
What else do I need to know about CoolSculpting?
Do you provide CoolSculpting and fat reduction treatment in Fairfax, VA?
Sometimes diet and exercise don't give us the exact results we want, leaving behind deposits of fat that just don't want to go away. These stubborn deposits can be treated by a professional, however, and for people who have a few pounds they just can't get rid of, professional assistance can help too. A simple solution for all these patients could be CoolSculpting: a noninvasive procedure for getting rid of fat in target areas. If you've been looking for effective fat reduction treatment in Fairfax VA, then you'll find it with CoolSculpting here at Victoria Plastic Surgery Center.
What is CoolSculpting?

In the United States, one of the fat reduction procedures that's quickly becoming especially popular is CoolSculpting. It's noninvasive, requiring no surgery and no downtime after the procedure. In fact, CoolSculpting works by actually cooling fat cells to a very low temperature, destroying them in target areas and allowing patients to sculpt their bodies. That's where the name "CoolSculpting" comes from and that's basically how it works!
Is CoolSculpting safe?

Yes, CoolSculpting is considered a safe medical treatment by the FDA (Food and Drug Administration). The treatment is much safer than traditional fat-reduction methods like liposuction because it's entirely nonsurgical. There are some very minor risks involved with CoolSculpting, but they're almost negligible, and any side effects are temporary at worst. All this means that CoolSculpting is especially safe for patients.

The procedure itself works by using Cryolipolysis to freeze and reduce the volume of fat cells in a targeted area. This allows a professional to provide localized fat reduction in particular areas of the body. Traditionally, only surgery was able to achieve this, but now, CoolSculpting can! After, a CoolSculpting procedure, the fat cells are destroyed and later, naturally discarded by the body. And once these fat cells are discarded, they're gone for good, and patients are left with a tighter, more toned appearance!
What else do I need to know about CoolSculpting?

The CoolSculpting procedure is simple, safe, and effective. It's important to understand that it isn't a treatment for obesity; rather, CoolSculpting helps patients tone their bodies further after losing weight. CoolSculpting can help patients lose those last few pounds and the stubborn fat deposits that won't necessarily go away on their own. The procedure can be used on the abdomen, hips, buttocks, back, arms, chin, and/or thighs.

A single CoolSculpting treatment takes about a half hour to complete, and the whole time, patients are mostly comfortable and able to enjoy entertainment. After a procedure, patients will be able to return to their normal, everyday activities, no problem! Some patients will benefit from multiple treatments, but each and every one will be comfortable and convenient for them.

You can have confidence that CoolSculpting here at Victoria Plastic Surgery Center will work for you and easily help you achieve the look you've been striving for. We always prioritize the needs of our patients to ensure their procedures are as easy and comfortable as possible.
Do you provide CoolSculpting and fat reduction treatment in Fairfax, VA?

Yes, we do! We're located over at 8503 Arlington Blvd #130, Fairfax VA, 22031, and to learn more about CoolSculpting or to book a consultation, you can get in touch with us. You can also book with us online. We'll happily answer your questions about the procedure so you can be as confident as we are that it will work for you.

We look forward to hearing from you soon here at Victoria Plastic Surgery Center!