Microneedling Specialist in Fairfax, VA
Victoria Plastic Surgery offers microneedling treatments near you in Fairfax, VA. 

Call

 today for more information or book an 

appointment

 online. Visit us today at 

8503 Arlington Blvd #130 Fairfax, VA 22031

.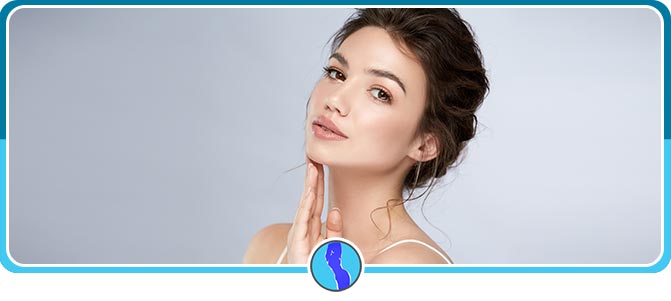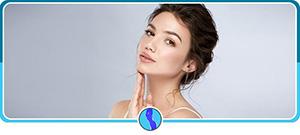 Table of Contents:
How does microneedling work?
What microneedling device do you use at your practice?
What results can I expect from my microneedling treatment?
At Victoria Plastic Surgery, we strive to offer services that encompass a wide range of needs and concerns. Our effective microneedling treatments are an excellent option for patients who are interested in rejuvenating their facial appearance but may not be ready to undergo a surgical procedure. If you want to enjoy a more youthful appearance with a simple and minimally invasive treatment, microneedling may be right for you. At Victoria Plastic Surgery, we provide the best aesthetic services in the Fairfax, VA area, so you can enjoy a more radiant and youthful appearance with a treatment plan that meets your lifestyle needs.
How does microneedling work?

Microneedling is a simple process by which extremely fine needles are used to puncture the skin many times. The micro injuries created by this process induce a greater production of collagen and elastin as the body's immune system responds to the process by sending wound-healing substances to the effected areas. The result is plumper, glowing skin that is immediately noticeable. The increase in collagen production can last for months, allowing for continued benefits long after your appointment is over. The channels created in the skin by the microneedling procedure also make it easier for skincare products to penetrate deeper into the skin, enhancing the benefits of your chosen topical treatments.
What microneedling device do you use at your practice?

At Victoria Plastic Surgery, we believe in providing our patients with access the highest quality procedures and aesthetic treatments available. Our providers use the Vivace Fractional Micro Needle RF to deliver the best microneedling experience for every patient we treat. The Vivace experience provides immediate results with no downtime required for recovery. The benefits of microneedling with the Vivace device help to alleviate wrinkles and fine lines, tighten facial skin, minimize the appearance of pores, and improve skin texture and tone. With the use of a precise robotic motor, the Vivace device harnesses the power of radiofrequency microneedling to deliver the incredible results with as little discomfort as possible. When used in conjunction with our numbing cream, the Vivace Fractional Micro Needle RF delivers exceptional microneedling treatments with virtually no pain.
What results can I expect from my microneedling treatment?

Patients who undergo microneedling sessions can expect an immediate improvement in their facial appearance. Superficial swelling and inflammation induced by the wound healing process will provide you with a youthful glow for several days immediately following your appointment. In the long-term, collagen production can be improved by nearly 400% when a comprehensive treatment plan is followed. Most patients will choose a plan that includes multiple microneedling sessions spaced a few weeks or a month apart in order to optimize their final results. If you have acne scars, hyperpigmentation, sun damage, fine lines or wrinkles, or skin texture that could use a little boost, microneedling with the Vivace device at Victoria Plastic Surgery could provide you with the totally natural-looking results you need to improve your confidence and face every day with renewed joy at your own appearance.

If you are interested in revitalizing your facial appearance by reducing scarring or acne damage and improving the look of fine lines and wrinkles, contact Victoria Plastic Surgery in Fairfax, VA to schedule a personalized consultation. Our experienced clinicians can help you achieve your aesthetic goals by creating a customized microneedling plan that will boost your natural radiance and help you love the way you look every day.