RF Microneedling Treatment Specialist in Fairfax, VA
Victoria Plastic Surgery offers microneedling treatments with radiofrequency which treats several skin conditions including acne scars, early signs of aging, fine lines and sagging, and hyperhidrosis. To get the ultimate results for microneedling, contact us today.

Contact us

for more information or request an

appointment online

. We are located at

8503 Arlington Blvd #130, Fairfax VA, 22031

.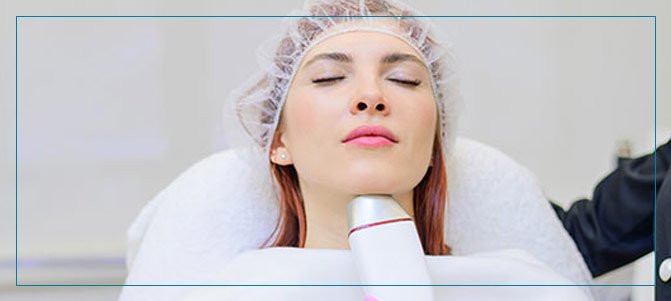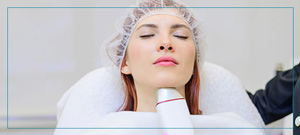 Table of Contents:
What is radiofrequency microneedling?
Does RF microneedling help with saggy skin and wrinkles?
What are the benefits of RF microneedling?
Who is a good candidate for radiofrequency microneedling?
How can I find a qualified provider for radiofrequency microneedling?
Victoria Plastic Surgery Center strives to offer the best medical aesthetic and plastic surgery procedures in the area. We are a medical aesthetic and plastic surgery center with qualified, supportive medical professionals that will help you transform into the beautiful person you are. Skin and body treatments can heal the soul, rejuvenate the mind, and make you glow inside and out. We believe that spending a day on yourself is an act of self-care and self-love. We provide many services including cool sculpting, breast augmentation, botox, fillers, microneedling, and more! If you're not familiar with RF microneedling, continue reading to learn about this amazing service.
What is radiofrequency microneedling?

RF microneedling, otherwise known as radiofrequency microneedling, is a process that uses radiofrequency waves and very tiny needles to help enhance the face. This procedure can help with skin issues including wrinkles and acne scars. The needles stimulate the growth of healthier, younger-looking skin and help increase collagen production. The entire process is deemed safe for most skin types and shouldn't cause any permanent damage to the skin. In fact, microneedlingis good for your face!

Before you make an appointment for radiofrequency microneedling, your doctor will want to assess your face skin and determine which facial treatments are best for you. You may be wondering after your appointment is booked, what should you expect?

During the procedure

First, your doctor or nurse will remove any face makeup and cleanse your skin using gentle cleansers and alcohol which will prevent any infections. About 1 hour before the procedure, you will get a topical anesthetic applied to your face so that the procedure doesn't cause any pain. Next, your doctor will bring out a small microneedling instrument which will make very tiny wounds in the skin as the needle emits radiofrequency waves into the wounds. This part only takes about 15 minutes. They will finish by calming down your face with solutions best suited for your skin type.

After the procedure

Once your cosmetic procedure is finished, you can go home right away and resume your normal everyday life. Make sure to take care of your skin properly after this type of treatment. Your doctor will likely provide you with a sheet of post-treatment protocols including the following:

• To reduce swelling and discomfort, apply a cold cloth or an ice pack to your face
• Use a very gentle cleanser in the following days so that your skin doesn't become irritated
• Make sure you're wearing SPF on your face when you leave your house
• Don't wear makeup for about 48 hours after the procedure
• If any antibiotic creams have been prescribed in the case of an infection, apply accordingly
Does RF microneedling help with saggy skin and wrinkles?

Yes! RF microneedling can definitely fix saggy, loose skin as well as fine lines and wrinkles. Similar to Botox, RF microneedling technology increases the elasticity of the skin which has a smoothing and firming effect. Not only does this make your skin appear more radiant and healthier, but it also reveals the younger-looking skin underneath.
What are the benefits of RF microneedling?

Microneedling can resolve the following issues:

• Wrinkles
• Saggy skin
• Acne scars
• Stretch marks
• Fine lines
• Hyperhidrosis
• Cellulite
• Deep scars from injuries
• Hyperpigmentation
• Large pores
Who is a good candidate for radiofrequency microneedling?

Radiofrequency microneedling is perfect for anyone wanting to reduce wrinkles and aging. If you're experiencing early signs of aging and have overall good skin health, this could be a fantastic treatment for you. Your doctor should let you know during a consultation if this treatment could harm your face.
How can I find a qualified provider for radiofrequency microneedling?

Conduct research online to find a good radiofrequency microneedling specialist. You will be able to find a qualified provider at most cosmetic medical clinics. To ensure your doctor has the right credentials, education, and experience, take a look at the website. You can also look at reviews and ask friends or family members for a referral.

If you live near Fairfax VA, we would love to schedule you for a consultation and RF microneedling appointment. Victoria Plastic Surgery Center getting to be a part of your cosmetic journey and transformation is such an honor! Call us for more information or book an appointment to go over if RF microneedling would be right for you! Visit us today at 8503 Arlington Blvd #130 Fairfax, VA 22031. We look forward to serving you! We serve clients from Fairfax VA, Arlington VA, Vienna VA, Annandale VA, Burke VA, and surrounding areas.