Tummy Tuck Full or Mini (Abdominoplasty) Surgery in Fairfax, VA
Victoria Plastic Surgery Provides Tummy Tuck Surgery Procedures for Those Looking in Removing Excess Fat and Having a Smooth Firm Abdomen. For More Information Call Us Today at (703) 293-5010. We Are Open 5 Days a Week.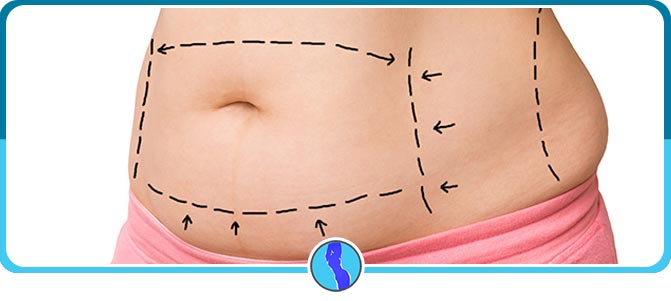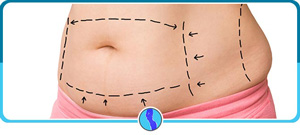 Thinking about getting a tummy tuck? You would become one of the many Americans who have had this procedure done successfully and get a firmer, smoother tummy. If that sounds good to you, then get in touch with us here at Victoria Plastic Surgery Center. We're your local provider of tummy tucks in Fairfax VA, so contact us today to learn more about what a tummy tuck can do for you.
What does a tummy tuck do?
This kind of procedure is also called an abdominoplasty, and it's a surgical procedure that can remove excess fat and loose skin as well as tighten muscles in the abdomen. The result is a firmer, smoother abdomen and a more appealing appearance.
You might be one of the many Americans who struggle with weight loss and/or flattening and toning their body. Exercise is definitely important, and a tummy tuck isn't a substitute for exercise, but sometimes it doesn't offer the kind of results or the final results people want. Dieting is equally important, but again, it might not offer the perfect results. Other times the issue a person has is a hereditary one, or the person was recently pregnant. A tummy tuck can help these people and many others achieve the look they desire.
What are the differences between a tummy tuck and a liposuction procedure?
With liposuction, a patient simply has excess fat and fatty tissue removed from his or her abdomen, and that's the extent of what the procedure does. With a tummy tuck, though, the procedure can remove excess, sagging skin too. Additionally, a tummy tuck can tighten the muscles in the abdomen, providing even greater results. Both a liposuction procedure and a tummy tuck can be done for a patient, so if you have a lot of excess fat in your abdomen, you and the surgeon you see might want to consider liposuction followed by a tummy tuck.
How long does it usually take to recover from a tummy tuck?
Our plastic surgeon, Dr. Yongsook Victoria Suh MD, and her team will help you make a complete recovery as quickly as possible. You'll want to recover at home and with the assistance of family or friends. Because there are different kinds of tummy tucks, and recovery is different for each and every patient, you may recover more quickly or slowly than the average patient. It will likely be a few weeks before you can get back to activities like driving, and a few more weeks before you'll be fully recovered. Dr. Suh will provide you with the topical and/or oral medications you'll need to make a speedy recovery, and she'll tell you everything else you'll need to know about making a full, speedy recovery.
Do I need only a mini or a full tummy tuck?
You could be a good candidate for a tummy tuck if you're at a stable weight, physically healthy, a nonsmoker, and have realistic expectations. Typically, a mini tuck is for patients at a normal body weight who just have a bit of a bulge in the abdomen, while a full tummy tuck is for patients with excess fat and saggy skin.
To find out more about tummy tucks here at Victoria Plastic Surgery Center, get in touch with us today and book a consultation with us at our clinic. To do so, please call us at (703) 293-5010. Alternatively, you can book with our surgery center online. And when you're ready to come in for your appointment, you'll find our clinic over at 8503 Arlington Blvd #130, Fairfax VA, 22031.
We hope to hear from you soon at Victoria Plastic Surgery Center in Fairfax, VA!