Melasma Treatment Specialist in Fairfax, VA
Melasma can be uncomfortable to anyone dealing with it and can cause feelings of discomfort in your own skin. Contact Victoria Plastic Surgery Center today for our Melasma Treatment to lighten the color of melasma on your skin and see your self-esteem and confidence rise again! For more information, please contact us or

book an appointment

online. We are conveniently located at 

8503 Arlington Blvd #130 Fairfax, VA 22031

.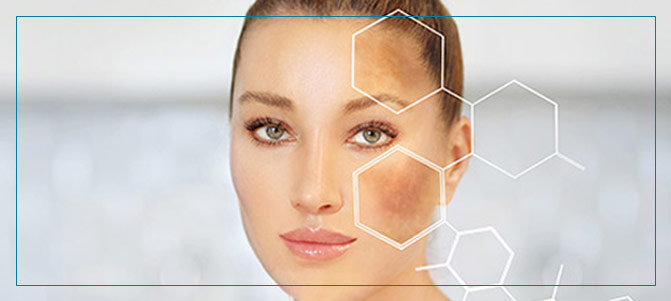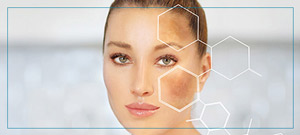 Table of Contents:
What is Melasma?
What are the symptoms of Melasma?
What causes Melasma?
What are my treatment options for Melasma?
What is Melasma?

Melasma is commonly known as a skin problem which causes dark, discolored skin patches. It is also known medically as chloasma, if it occurs in pregnant women. This condition is more common in women than in men, though men can still get it.

This skin condition is noticed as brown or a blue-grey color in patches or freckle-like spots found on the areas of your body that are most in contact with sun exposure. Melasma is common, and harmless to anyone who ends up having this condition, and some treatments can help to lighten the discoloration.

What are the symptoms of Melasma?


Melasma is known to cause patches of discoloration on the skin. The patches are darker than your natural skin color, and typically occur on the face. Its seen as symmetrical with matching marks on either side of the face. Other areas of the body can also be affected if exposed to the sun often. These areas that melasma can be found on include:

• Cheeks
• Forehead
• Bridge of the nose
• Chin

It's also been found to occur on the neck and forearms. While the skin discoloration does not cause any physical harm to any individual, many become self-conscious of the way melasma looks on them.

If you notice melasma, and want it treated, visit Victoria Plastic Surgery Center today! Our doctor specializes in treating melasma skin disorders and can help you!

What causes Melasma?


While it is not perfectly clear what is causing melasma in individuals, doctors have noticed darker-skinned individuals are at a higher risk of having melasma show up on their skin than those with fair skin.

Estrogen and progesterone are also associated with melasma. Which means, birth control pills, pregnancy and hormone therapies can be the trigger for melasma in women, as well as stress and thyroid disease can also be causes of melasma.

Finally, sun exposure can cause melasma as the ultraviolet rays begin to affect the cells that help to control the pigmentation of your skin.

There are three different types of melasma, and they all have to do with the depth of the pigment on your skin. These types are:

1. Epidermal Melasma

Epidermal melasma is seen as dark brown in color, with a well-defined border and appears very easily under black light.

2. Dermal Melasma

Dermal melasma is seen on the skin as light brown or bluish in color, with a blurry border and does not appear any differently under the black light.

3. Mixed Melasma

Mixed melasma is the most common of the three types, it shoes as both bluish and brown patches, and has a mixed pattern under black light.

What are my treatment options for Melasma?


Melasma usually can disappear on its own, when its typically caused by pregnancy or birth control pills.

There are treatment options available to individuals through healthcare professionals like our specialists at Victoria Plastic Surgery Center. A few treatments that are available to the public are prescribed topical steroids which will help to lighten the affected areas. This treatment does not always work, and if so, there are other options available. A few other options for treatments include chemical peels, dermabrasion, and microdermabrasion. These treatments are known to strip away the top layers of your skin and help to lighten the dark patches from the melasma.

These treatments cannot guarantee that melasma will not come back, as you may spend more time in the sun or getting sun exposure from natural or artificial sources, melasma can come back in different areas. You may also have to return for a follow-up appointment or stick to certain skin care treatments to help reduce the risk of melasma returning. Our specialists will go over all of this during your consultation appointment and offer you a better understanding of how this treatment will help you.

Victoria Plastic Surgery Center is open by appointment only from Monday, Wednesday and Thursday from 9:00 AM to 5:00 PM as well as Tuesday and Friday from 10:00 AM to 6:00 PM. We are located and easy to find at 8503 Arlington Blvd #130, Fairfax VA, 22031. We serve clients from Fairfax VA, Arlington VA, Vienna VA, Annandale VA, Burke VA, and surrounding areas.