Meet Dr. Yongsook Victoria Suh, MD at Victoria Plastic Surgery Center in Fairfax, VA
Meet our board-certified plastic surgeon, Dr. Suh! Victoria Plastic Surgery Center is conveniently located at 

8503 Arlington Blvd #130, Fairfax VA, 22031

. For more information 

call us

 today or simply 

request an appointment online

. We are open 5 days a week!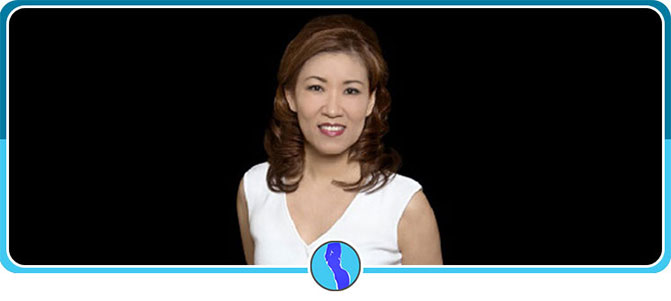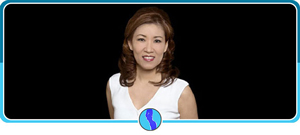 Are you looking for a plastic surgeon near you in Fairfax, VA? Yongsook Victoria Suh, MD is a native Virginian and a graduate of Langley High School in McLean, Va. She received her Bachelor of Arts degree at Amherst College where she majored in English Literature and Neuroscience, graduating with honors. With a passion for medicine, she entered New York Medical College, earning her Medical Doctor Degree. She stayed at her Alma Mater for her training in General Surgery and a Fellowship in Hand Surgery. She then trained in Plastic and Reconstructive Surgery at Ohio State University.
Dr. Suh is a board-certified plastic surgeon by the American Board of Plastic Surgery and is a member of the American Society of Plastic Surgeons. She is on the Medical Staff at INOVA Fairfax Hospital, INOVA Fair Oaks Hospital, Inova Woodburn Surgery Center, and Virginia Hospital Center, serving the Northern Virginia community
With her advanced training and dedication to perfection, Dr. Suh specializes in all aspects of facial rejuvenation and body contouring utilizing the newest advanced cosmetic surgical techniques. She served as the past President of the National Capital Society of Plastic Surgeons. She is well recognized as one of the Best Cosmetic Surgeons in Virginia. She has been voted as one of the Top Plastic Surgeons in Virginia and Metropolitan, D.C. Area by the Northern Virginia Magazine, the Washingtonian Magazine, and the Super Doctors.
Dr. Suh has a great enthusiasm for education. During her Plastic and Reconstructive Surgery training, Dr. Suh conducted research on Cleft Lip Repair, a congenital birth defect, and Breast Reconstruction. She was the First Place Research Award winner of the Columbus Surgical Society Annual Research Symposium for her clinical work in Cleft Lip Repair. This research also won her the best Pediatric Research Award by the Plastic Surgery Education Foundation at the Plastic Surgery Senior Residents' Conference. She has presented her works on Cleft Lip Repair at the Annual Scientific Meeting of the Ohio Valley Plastic Surgery Society and the Tri-State Craniofacial Meeting. Dr. Suh also conducted research in Breast Reconstruction and Burn Reconstruction. She presented both of these works at the International Plastic Surgery Symposium in Cote d'Ivoire, West Africa. Dr. Suh has conducted research and has published on Tracheoesophageal Injuries and has written a book chapter in Traumatic Hand Injuries.
Dr. Suh believes that patient education and mentoring are crucial to the care of her patients and to the future of medicine. She has taught and worked with the Plastic and Reconstructive Surgery Residents of Georgetown University in the past and currently works with surgical residents and medical students as an Assistant Clinical Professor at VCU School of Medicine, Inova Campus. She has volunteered and provided educational clinics on Breast Cancer and Breast Reconstruction for the Hispanic society and Asian society in both Virginia and Maryland. She conducts an educational radio program on a bi-weekly basis on all aspects of Plastic and Cosmetic Surgery, Breast Cancer and Cervical Cancer screening as well as General Medical Health issues.
Dr. Suh believes that "Caring and Giving Back" is the right thing to do as a physician. That is the reason she is engaged in her community here and abroad. She serves on the Board of Directors at Community Coalition for Haiti and has traveled to Haiti on Medical Mission trips. She has been recognized by Fairfax County for volunteer work with the Skin Deep Tattoo Removal Clinic. Dr. Suh was appointed by both past Governor Mark Warner and past Governor Timothy Kaine to serve on the Medical Advisory Board of the Virginia Department of Motor Vehicles.
Dr. Suh is passionate about patient safety and providing excellent medical care in a state-of-the-art facility. She believes that her life as Plastic Surgeon is a blessing and wants to ensure that her patients receive the best-personalized care possible. For more information call us today at (703) 293-5010 or simply request an appointment online. Victoria Plastic Surgery Center is conveniently located at 8503 Arlington Blvd #130, Fairfax VA, 22031. We are open M-W-Th from 9am- 5pm & T-F from 10am – 6pm.