Facial Rejuvenation Specialist in Fairfax, VA
Facial rejuvenation is a latest advancement in the field of plastic surgery. It helps in improving tone and texture of the skin, and also reduce the wrinkles and fine lines. Rejuvenate your face with Victoria Plastic Surgery Center,

Dr. Yongsook Victoria

along with our professional, caring staff can help your skin look and feel younger with our Facial Rejuvenation Services. For more information, please contact us or

book an appointment

online. We are conveniently located at 

8503 Arlington Blvd #130 Fairfax, VA 22031

. Get back to beautiful today!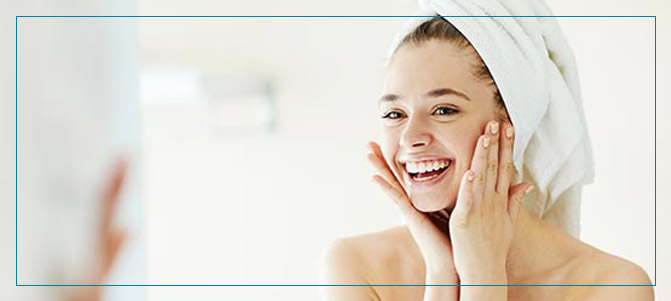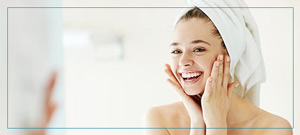 Table of Contents:
What is a facial rejuvenation treatment?
How can I rejuvenate my face?
How long does a facial rejuvenation treatment last?
There's no way to avoid aging; it happens to all of us. There are, however, measures we can take to prevent the severity of the effects of aging. There are also many efficacious treatments to help reduce the look of aging, so you can look and feel your best!
What is a facial rejuvenation treatment?

Facial rejuvenation is a cosmetic treatment that helps to restore a younger, more youthful appearance. This can be achieved through either surgical and/or non-surgical options. Procedures vary vastly in how intrusive treatments are. Through targeted procedures of facial restructuring and skin alterations, surgical procedures can greatly help restore facial symmetry. Less invasive, non-surgical procedures can target specific depths of facial structures and treat confined facial concerns such as wrinkles, discoloration, and scars.

Surgical, or invasive, facial rejuvenation procedures include brow lifts, eye lifts, facelifts, chin lifts, and neck lifts. Non-surgical, or non-invasive, facial rejuvenation treatments include chemical peels, neuromodulators like Botox, dermal fillers, laser resurfacing, and Ultrasound.
How can I rejuvenate my face?

There are many things one can do on their own to rejuvenate their face.

• A cold shower might not sound very appealing or relaxing, but it is extremely good for your skin. Cold water is much more hydrating than hot water and closes pores, keeping your skin smooth and healthy. To make it more bearable, have a lukewarm shower first, then switch to cold water for the last few minutes.
• Exfoliating is a very effective way to get rid of dead skin cells, which make your skin look dull. Get into the habit of using a gentle exfoliator every day, and over time your complexion will be much clearer. It's best to exfoliate at night, instead of the morning, to make sure you remove all traces of grime and gunk that accumulate throughout the day.
• Not getting enough sleep, drinking too much alcohol, and consuming too much sugary and processed foods dehydrate the skin and break down collagen and elastin, making your complexion dull. To tackle the problem, drink lots of water and eat plenty of foods that are good for your skin, such as colorful vegetables, nuts, beans, peas, and fatty fish. Sleep is of the utmost importance as this is when skin cells turn over. Use this as a great excuse to nap whenever you can.

Of course, these methods will only help to an extent and don't completely remove the need for other methods of facial rejuvenation.
How long does a facial rejuvenation treatment last?

In a pragmatic sense, there is no exact time table for facial rejuvenation. However, once you start it, it is a commitment for life as the effects of your treatments are bound to decline over time.

Most of the time, the frequency at which you should do facial rejuvenation is based on the treatment that you are undergoing. For instance, the effects of a facelift are long term. Some may take as many as eight years to clear out. This means that you would need to get subsequent facelifts every 5-8 years. Botox injections, on the other hand, are more short-term with the effects disappearing after 6-9 months. This will determine how often you need to have facial rejuvenation treatments.

If you feel that your appearance does not fit your desired look, contact our office today to get in touch with a specialist. If you would like more information about facial rejuvenation, call us or book an appointment online. We are located at 8503 Arlington Blvd #130, Fairfax VA, 22031. We serve clients from Fairfax VA, Arlington VA, Vienna VA, Annandale VA, Burke VA, and surrounding areas.