Micro Laser Peel Questions and Answers
A micro laser peel is a quick and effective treatment that uses a special laser to address conditions on the top layer of your skin. Victoria Plastic Surgery Center offers micro laser peel in Fairfax VA and surrounding areas. Call today for more information or book an appointment online. Visit us today at 8503 Arlington Blvd #130 Fairfax, VA 22031.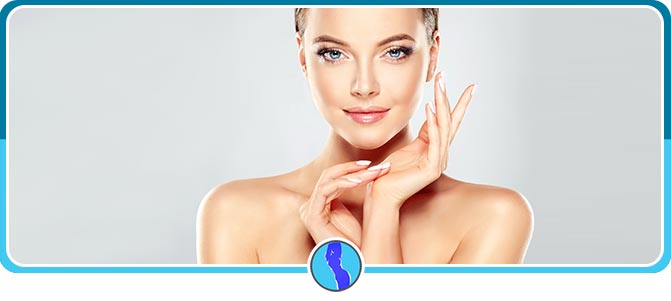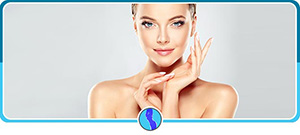 Often, you may find that some chemical peels or laser skin resurfacing treatments are either ineffective or have a lengthy recovery period that you would prefer to avoid. If you find yourself thinking that, you may be interested in micro laser peels, which provide many of the benefits of more intensive chemical peels and laser skin resurfacing treatments without requiring as a long of a recovery process. Here are some commonly asked questions about micro laser peel treatments and our answers!
What is a micro laser peel?
A micro laser peel is a laser-assisted skin peeling treatment that removes a thin, superficial layer of your skin in the treatment area to reveal a brighter, smoother, and fresher layer of skin beneath the removed layer. While micro laser peels are similar to laser skin resurfacing treatments, they are gentler on the skin and do not penetrate through as many skin layers as skin resurfacing treatments.
What are the benefits of Micro Laser Peel?
Micro laser peels routinely provide patients with a wide range of benefits! Here are ten of the most notable benefits of micro laser peels:
Balances uneven skin tone and texture
Can be used on the chest, face, hands, neck, and other areas of the body (most commonly used on the face and neck)
Helps with pigmentation issues and irregularities
Improved skin firmness and tightness
Increased radiance and brightness to your skin complexion
Minimizes fine lines and wrinkles
Reduced appearance of unwanted freckles, acne scars, age spots or sunspots, and pockmarks
Results that last for months
Shorter recovery period than other laser skin treatments
Shrinks enlarged pores
What can I expect during and after treatment?
During micro laser peel treatment, your provider will first inform you on what will happen during the treatment session, as well as letting you know your options for anesthesia, sedation, or numbing creams. With that being said, micro laser peel treatment should only cause minimal discomfort.
To begin treatment, your provider will administer any needed anesthetic, sedation, or numbing cream and give you safety shields to wear to protect your eyes from the laser light. The numbing cream is applied approximately 30 minutes to an hour before the laser is emitted to your skin. Once the treatment area is sufficiently numbed, your provider will scan the micro laser beam over the treatment area using computer-guided technology. It typically takes between 15 to 30 minutes to sufficiently scan the laser device over the treatment area.
After micro peel laser treatment, you can expect the healing process to last between two to seven days, depending on the depth of your peel. You should be able to return to work soon after the treatment, although some patients feel most comfortable waiting a few days before doing so. You should begin to notice results become more gradually apparent as the skin heals.
How often should I get a Micro laser peel?
The number of micro laser peel treatments you should have and the frequency with which you have them depends on a few different factors, including your goals and skincare needs. However, your micro laser peel provider can let you know how many micro laser peel treatments you should have and how often you should have them.
Victoria Plastic Surgery Center proudly provides micro laser peel treatments! If you would like to find out more about this treatment, Call us for more information or book an appointment online. We are located and easy to find at 8503 Arlington Blvd #130, Fairfax VA, 22031. We serve clients from Fairfax VA, Alexandria VA, Washington VA, Reston VA, Annandale VA, and Manassas VA.