Laser Tattoo Removal Treatment Specialist in Fairfax, VA
Are you looking for a place to get rid of your tattoos? Victoria Plastic Surgery Center offers laser tattoo removal with Enlighten and CUTERA laser system. Remove your unwanted tattoo today! For more information, 

contact us

 for more information or request an 

appointment online

. We are located at

8503 Arlington Blvd #130, Fairfax VA, 22031

.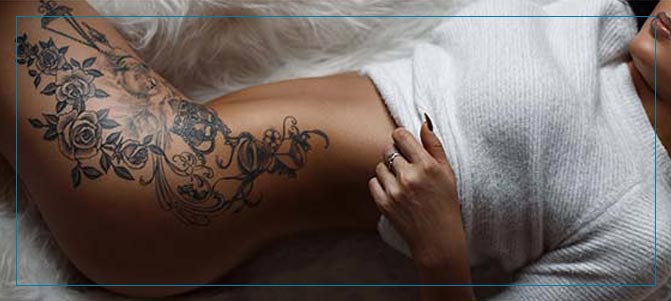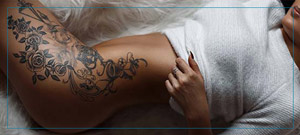 Table of Contents:
What is enlighten laser?
What is Pico enlighten?
What is the best tattoo laser removal machine?
What is Cutera laser?
What is enlighten laser?

The enlighten system is the first system that features both nanosecond and picosecond pulse durations, combined with the ideal blend of parameters – correct wavelengths, correct spot sizes, and correct energy levels – to effectively deal with unwanted pigment and ink. Enlighten is the leading platform for the removal of both tattoos and benign pigmented lesions.

The enlighten laser removal process makes use of long (2 nanoseconds) and short (750/660 picoseconds) pulse durations, combined into one system. By combining a non-thermal, photomechanical effect with high-peak power and ultra-short pulse durations, the targeted pigment is dispersed and shattered without causing any thermal damage to the surrounding tissue.
What is Pico enlighten?

More commonly known as PICO Genesis, PICO enlighten makes use of the power and flexibility of enlighten SR, combining it with its technical benefits in a dual-delivery procedure that will selectively shatter pigment, include dermal disruption, and remodel skin for revitalization in fewer than three sessions. It is the latest treatment to improve the appearance of freckles, sun spots, and age spots, giving your skin a lighter, brighter, and more even appearance in two to three treatment sessions.

PICO Genesis makes use of two wavelengths in ultra-short pulses, which creates an intense, non-thermal, photo mechanical disruption, and remodels the skin's upper dermis. The result is that you get a brighter, more uniform complexion. While it was originally developed for the removal of tattoos, picosecond laser are also being used for skin toning, reducing hyperpigmentation, and helping to build up collagen to give a more youthful and radiant complexion.
What is the best tattoo laser removal machine?

The majority of tattoo removal practitioners make use of an Nd: YAG laser, which includes the Astanza Duality as it is capable of producing the most versatile wavelengths used for the removal of unwanted tattoos. However, enlighten and PICO are quickly becoming more and more popular, as it is the first system on the market that makes use of both PICO and NANO pulses for effective and safe tattoo removal.

Given that tattoos are typically made up of multiple colors that will require multiple wavelengths to remove effectively, the enlighten makes use of three fully-integrated laser wavelengths (532 nm, 1064 nm, and 670 nm) which include the first true red wavelength in the picosecond domain. The unique wavelength allows for the shattering of congenital or resistant pigments or inks in the skin, addressing even the most difficult tattoos crafted with blue and green inks.
What is Cutera laser?

The Cutera laser is an innovative technology that can help promote vibrant and health looking skin, treating conditions which are typically associated with premature aging and sun damage, which include redness, large pores, uneven skin texture and tone, and fine lines and wrinkles. The Cutera laser procedures have been proven to help your body produce new collagen, giving a firmer, even, and more youthful looking complexion.

It is a safe, non-invasive laser procedure that can help to discretely and effectively treat fine lines and wrinkles, excessive redness, and help with the treatment of large pores, uneven skin tone and texture, and scars. After each treatment, you can expect subtle but consistent results without bruising or excessive skin irritation.

If you are interested in tattoo removal with the enlighten | CUTERA system, the most cutting edge system on the market, then Victoria Plastic Surgery Center is here to help. For more information, please contact us or book an appointment online. We are conveniently located at 8503 Arlington Blvd #130 Fairfax, VA 22031. We serve clients from Fairfax VA, Arlington VA, Vienna VA, Annandale VA, Burke VA, and surrounding areas.