Upper and Lower Eyelid Surgery Questions and Answers
If you are noticing baggy, droopy eyes or sagging in the upper eyelids, our upper and lower eyelid surgery could be the perfect solution for you! For more information, call us or request an appointment to talk to a specialist about upper and lower eyelid surgery. Visit us today at 8503 Arlington Blvd #130 Fairfax, VA 22031.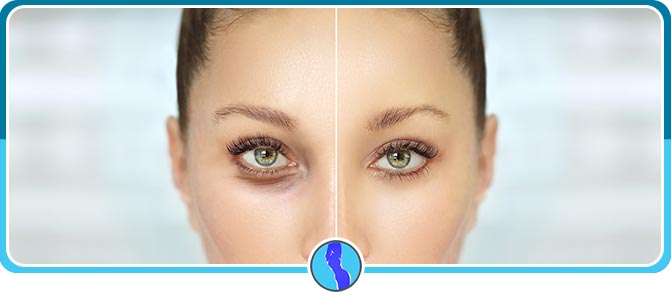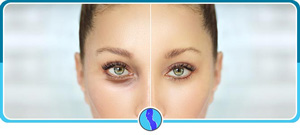 Does upper eyelid surgery make you look younger?
Upper eyelid surgery, which is known technically as Blepharoplasty helps to address saggy or droopy eyelids, which can make individuals looks much older than they really are.
Our eyelids have some of the thinnest and most delicate skin on the body, so showing signs of aging early is natural in this area over others.
When the skin around the eyes begins to sag or droop, it can make a person to appear tired, sad or even angry. Eyelid surgery can help to minimize age-related changes and restore a more refreshed, youthful appearance to the patients eyes.
A few signs you may want to look into getting eye-lid surgery include:
Dropping eyebrows
Sagging upper eyelids
Bags under your eyes
Decreased peripheral vision
Upper eyelid surgery is a fantastic option if you are wanting to turn back the clock on the aging process and look more youthful, while getting rid of many signs of aging like mentioned above.
What is the recovery time for upper and lower eyelid surgery?
After your upper and lower eyelid surgeries, you might feel some tightness or even be sore. Your eyes may be watery, dry, sticky, itchy or even sensitive to light. Your vision may also become blurred for a few days after your surgery; however, this is all normal and your doctor will give you medication to help with any pain or discomfort you may be feeling.
Once surgery is complete, it is important to keep your eyelids clean and avoid rubbing them. Follow our post-surgery instructions on how to take care of your eye areas and how to clean them. After surgery, your eyes may be swollen and bruised for about 1 to 3 weeks, however the appearance of your eyes will become much better over the next 1 to 3 months.
Most of our patients feel ready to go out in public or back to work in as little as 10 to 14 days after surgery. This depends on each individuals circumstances after surgery.
Follow-up care is one of the most important aspects of your treatment for your surgery and your safety. Be sure to continue going to all post-surgery appointments and call us if you start to have any problems.
How long does upper and lower eyelid surgery last?
Blepharoplasty or upper and lower eyelid surgery is a very common and popular surgery here at Victoria Plastic Surgery Center. Upper and lower eyelid surgery offers youthful results that our patients come to enjoy for years. The surgery can be performed either on the upper or lower lids, and offers an especially long-lasting result when performed on the lower lids. Patients who received lower eyelid surgery rarely need to have their results touched up. However, for upper eye-lid surgery, the results often last around 7 years for our patients, and it is not uncommon for patients to get both eyelids treated during surgery for optimal results.
The tightening of your skin on and around the eyelids, opens up the eyes and rejuvenates your entire facial appearance. It can help to improve the look of your eyelids themselves by getting rid of any puffiness and dropping that can occur from aging. Upper and lower eyelid surgery can also eliminate any skin hanging above the upper lid that is hiding the eye's upper crease or interfering with the eyelashes.
Our upper and lower eyelid surgeries offer the most natural results so you never have to worry about looking as though you underwent a cosmetic treatment.
How much is upper and lower eyelid surgery?
Upper and lower eyelid surgery helps to improve the look of sagginess, baggy or even wrinkles under and around the eye areas due to aging and gravity. The procedure usually lasts anywhere between one to three hours depending on each individual's case. The cost for upper and lower eyelid surgery is dependent on a case-by-case basis, as our plastic surgeon Dr. Yongsook Victoria Suh will go over the surgery with you and ask many questions to determine if the surgery is a good fit for you. You can find our clinic located at 8503 Arlington Blvd, Suite 130, in Fairfax, Virginia. We serve clients in Fairfax VA, Alexandria VA, Washington VA, Reston VA, Annandale VA, and Manassas VA.