Breast Augmentation Q & A
Victoria Plastic Surgery Center offers breast enhancement procedures such as breast augmentation, to Fairfax, VA and the surrounding areas of Oakton VA, Mantua VA, Legato VA, Lewis Park VA, and Legato VA. For more information, call us or schedule an appointment online.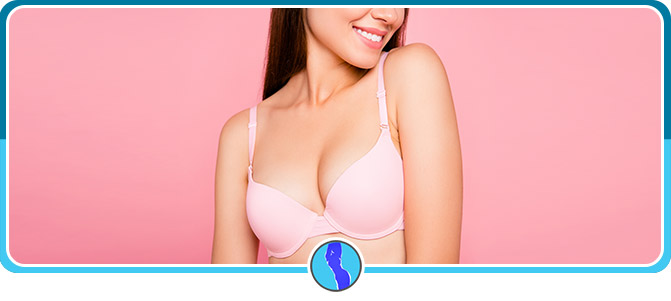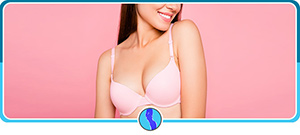 If you are seeking Breast Augmentation surgery in the Fairfax, VA area please consider Victoria Plastic Surgery Center.
What is the difference between a breast augmentation and breast implants?
The difference between the two is largely a semantic one, breast augmentation is the actual name of the procedures performed to enlarge the breasts, breast implants refer to the synthetic parts that are inserted surgically into the body to support the process of a breast augmentation.
What is the meaning of Breast Augmentation?
Clinically, breast augmentation is known as Augmentation Mammoplasty and refers to surgery performed to increase the breast size. Standard procedure for breast augmentation involves the insertion of breast implants beneath breast or muscle tissue in the chest. The surgery is performed for a variety of reasons, for personal confidence, improvement of appearance or repair of damage from an accident or medical condition.
What is the average cost of breast augmentation surgery?
According to data from the American Society of Plastic Surgeons, the average cost of breast augmentation surgery in 2019 was around $4,000. This number does not reflect the whole cost of the procedure and does not include important surgical expenses such as anesthesia, the price of operating room facilities or any other surgery related expenses. With these additional expenses Breast Augmentation Surgery often costs between $5000 to $10000 when all is said and done.
It is also important to note that insurance does not usually cover breast augmentation surgery as it is a cosmetic procedure. Depending on your insurance company, Breast Augmentation surgery may also influence your insurance premiums later in life, which is a factor that is important to keep in mind when considering the surgery. If you are seeking reconstructive breast augmentation due to an injury or surgery, please check with your insurance company regarding coverage as you may be eligible for some compensation on the costs.
Is it worth getting a breast augmentation?
Depending on where you have the surgery done and the doctor performing the operation, breast augmentation surgery can be an extremely expensive and possibly a life changing procedure. The effect it has, and the value of that procedure depends largely on the individual. However, with proper understanding of the procedure, the fact that the procedure can drastically improve an individual's appearance and the longevity of modern breast implants, many who have received breast augmentation surgery have found the procedure to be worthwhile regardless of the cost.
At Victoria Plastic Surgery Center our patients have expressed happiness and satisfaction with their Breast Augmentation surgery, whether it be an improvement to their figure and appearance in the form of enhancement or a restoration of their confidence from reconstruction surgery. If you want to read for yourself about the satisfaction of our patients be sure to check out the reviews section on our website.
Victoria Plastic Surgery Center is run by Dr. Yongsook Victoria Suh. Dr. Suh, she specializes in the latest and greatest cosmetic surgery techniques and has been rated one of the top plastic surgeons in VA by Northern VA Magazine, The Washingtonian Magazine and The Super Doctors. Dr. Suh is passionate about health, safety and the comfort of her patients and has been regularly lauded by patients for her compassion, knowledge, and skill.
If you want the increase in confidence and drastic appearance improvement that can be provided by breast augmentation surgery and live in the Fairfax, VA area please contact our offices at your earliest convenience to book a consultation. Dr. Suh and her staff are extremely careful in providing COVID Precautions to keep you safe during your consultation and appointment.