Benefits of a Breast Lift Questions and Answers
Over the years, your breasts sag, even though it's natural, many do not feel like themselves. If you are thinking of lifting your breasts, contact Victoria Plastic Surgery Center, our Plastic Surgeon Dr. Suh works with each client to make your dreams become reality. 

Call us

 or 

book an appointment online

! We serve patients from Fairfax VA, Alexandria VA, Washington VA, Reston VA, Annandale VA, Manassas VA, and Gainesville VA.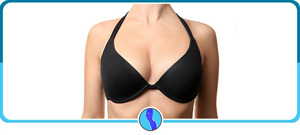 Table of Contents:
How do you really know if you need a breast lift?
Does a breast lift increase size?
How long does a breast lift last?
What things do I need to consider before visiting a plastic surgeon about a breast lift?
As the skin loses its elasticity, breasts can lose their shape and firmness and begin to sag. A breast lift is a surgical procedure that raises the breasts, and which creates a new breast profile. Breast lift procedures may also reduce the size of the areola. Victoria Plastic Surgery Center Provides Breast Lift Procedures. For more information call us today!
How do you really know if you need a breast lift?


There is no "picture-perfect" breast shape, but there are a few reasons that have women considering a breast lift. Remembering that breast changes are natural with age, childbearing, and weight fluctuations, ask yourself: Do I feel like my breasts have lost their firmness and fullness? If you are bothered by changes to your breasts with age, after childbearing, or weight loss, breast lift may be a consideration. Has my breast shape become flattened, stretched, or droopy? Consulting a specialist to have a look at your breasts, can be a great option. They will offer honest feedback about some of the worries you may have been thinking about and can give you options. Have my nipples and or areolas begun to point downward, not up and out? A breast lift corrects this downward pull by tightening loose skin and repositioning your breast tissue so that your nipples point forward. Do my nipples fall below the crease under my breast? A way to tell is by placing a sheet of paper underneath one breast so it rests in the breast crease. In front of a mirror, does your nipple fall below the top edge of the paper? If it does, you may have enough sagging to warrant a discussion about a breast lift. Have my areolas become enlarged? A breast lift will remove excess skin and may reduce the size of your areolas. Does one breast sit higher than the other? A breast lift may make your breasts more symmetrical, both in their position on your chest and in their shape.

Does a breast lift increase size?


It is important to note that a breast lift will not significantly change the size of your breasts, it elevates the position of your breast, while boosting your self-confidence and positive self-image. Although in the first few weeks, your breasts may look larger than expected, this is only due to initial swelling following your surgery. A breast lift may give the "impression" that your breast size decreased, but this is just a repositioning of the breast tissue.

How long does a breast lift last?


The results from breast lift surgery are different for every woman, since every woman's body and circumstances are different. The results of a breast lift are often seen within the first few months, as your breasts settle into their new shape and position. Most women experience long-lasting results, while other women may decide they want minor revisions only after a few years. Results of breast lift surgery depend on many individual factors including age, genetics, health and dietary habits, as well as surgical techniques for your specific situation. There are a few things you can do to help you get the most out of your breast lift surgery including taking care of your skin, avoiding major weight fluctuations, and wearing proper support. Following your surgeon's instructions after surgery is essential to the success of your breast lift.

What things do I need to consider before visiting a plastic surgeon about a breast lift?


Breast lifts should be considered once you have completed childbearing and breastfeeding. Breastfeeding may be challenging after any breast surgery. Pregnancy causes many changes to breasts that can reduce or reverse the improvement a breast lift provides.

If you are in the process of losing weight through a diet and exercise program, you may consider delaying a breast lift until you have reached your goals. Significant weight loss often after breast lift surgery can have a negative effect on breast appearance.

Are you considering a breast lift, or do you have questions? Contact our team today as we can answer your questions and provide you with information on the procedure!