Aging Skin Treatments in Fairfax VA
Are you experiencing aging skin problems such as sagginess, less elasticity, dullness, age spots, wrinkles, and fine lines? Aging skin is a reality as we get older but there are treatments available to help you look younger and feel more confident. For more information, please contact us or

book an appointment

online. Visit us today at

8503 Arlington Blvd #130 Fairfax, VA 22031

.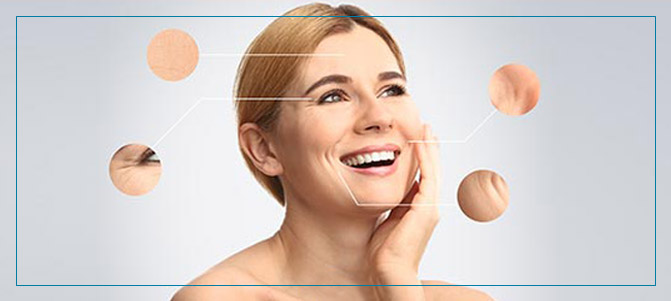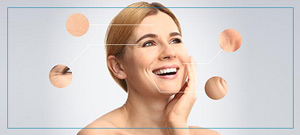 Table of Contents:
What treatment is the most effective for aging skin?
How can the signs of aging be prevented or slowed?
How can I make my old skin look younger?
What treatment is the most effective for aging skin?

The signs of aging will vary from one person to the next, as will their severity of them and how fast or slow they may appear. While there are tips that people can use to help slow down the signs of aging, many people want to know how to minimize the visible signs once they happen. Luckily there have been many advances in the treatment of aging skin in recent years, making options that are affordable, convenient, and non-invasive.

Previous methods like facelifts still exist, however they aren't used as often with the new methods that don't require surgery and have minimal if any, downtime. Every person's skin responds differently to the signs of aging, based on things like genetics, diet, sun exposure, skincare routine, and lifestyle factors. For this reason, each person's needs will be unique based on how their skin is again. Working with a certified and experienced expert in anti-aging treatments, such as a member of the Victoria Plastic Surgery Center team, will ensure that you know of all the treatments available for your personal needs.

They will tell you the pros and cons of each, and how the procedure will reduce the signs of aging. Treatment options will vary in the areas and issues they treat, recovery time, the endurance of results, and effectiveness. Some examples of available procedures include Botox or similar products, microdermabrasion, chemical peels, derma fillers, laser light therapy, and lip fillers, to name a few.
How can the signs of aging be prevented or slowed?

While we can't completely stop the skin from aging, there are ways to slow down the process and to minimize the appearance of wrinkles, fine lines, and sagging skin that are common as we get older. Every individual will have their own unique symptoms of aging, so it is important to work with a knowledgeable, experienced, and certified anti-aging specialist to get the best treatment plan for your particular needs.

Treatments such as Botox can be used before the signs of aging start, by blocking the ability of the skin to contract and form wrinkles and fine lines. It can also be used once these lines have started to form to minimize their appearance and prevent them from getting worse. The proper skincare, and overall health, are important for the skin to look fresh and youthful as long as possible. Getting regular exercise, adequate sleep, and avoiding the sun will all slow the signs of aging, as well as eating a nutritious diet and managing stress.

Despite those tricks, the skin will still age as the body's natural collagen and elastin production slows down. There are cosmetic treatments available to kickstart and stimulate the production of these chemicals to help fight the signs of aging. Other treatments are also available to smooth out lines and even out the skin's surface texture, minimizing discolorations and scars.
How can I make my old skin look younger?

There are many treatment options available for people looking to make their skin appear fresher, smoother, brighter, and overall, more youthful. The first step is determining what it is about the skin that you feel is making you look older than you want. Skin ages in different ways, with the common signs being wrinkles and fine lines. However, other signs of aging include sagging skin, dark spots, uneven skin tone, and hollowed-out areas of the face. It is important to find a knowledgeable, trained, experienced, and certified skin specialist who has experience working with a variety of anti-aging treatment methods.

They will be able to provide you with recommendations on potential treatment options, including how long the procedure takes, how many treatments you may need, how long the results will last, and what the approximate cost will be. Anti-aging treatments are no longer just for the rich and famous, with advances in technology and new procedures available, treatments are more attainable for the average person than they have been in years past. Options can include chemical peels, microdermabrasion, Botox injections, dermal fillers, and laser or light therapy. Facelifts are also still available, however not as widely used anymore due to their cost, recovery time, and risk of scarring. Many of the new treatments are more cost-effective, have little to no downtime and little to no risk of scarring. To learn more, or book a consultation to learn what treatment or treatments may work for you, reach out to the team at Victoria Plastic Surgery Center today. We look forward to serving you! Visit us today at 8503 Arlington Blvd #130 Fairfax, VA 22031, or call us for more information. We serve patients from in Fairfax VA, Alexandria VA, Washington VA, Reston VA, Annandale VA, and Manassas VA.