Plastic Surgeon Near Arlington, VA
Offering plastic surgery procedures near Arlington, VA. Victoria Plastic Surgery Center is conveniently located at 

8503 Arlington Blvd #130, Fairfax, VA, 22031

. For more information 

call us

 today or simply 

request an appointment online

. We are open 5 days a week!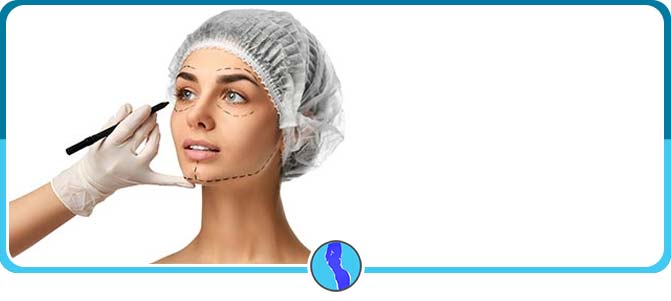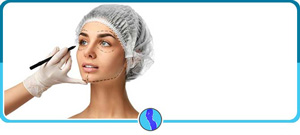 Table of Contents:
What does a plastic surgeon do?
What's the difference between a plastic surgeon and a cosmetic surgeon?
What services do plastic surgeons offer?
Don't let the name "plastic surgery" fool you, it has nothing to do with plastic. Plastic comes from the Greek word "plastikos," which means "to mold, able to be shaped." It still has the same meaning today, and is used in "plastic surgery" for the purpose of reshaping someone's appearance, not only for aesthetic purposes, but often for reconstructive purposes, and to improve one's quality of life.
What does a plastic surgeon do?


Plastic surgery is a surgical specialty that aims to aesthetically improve a person's appearance, and also facial and body reconstruction due to illness, trauma, or birth disorders.

As well as appearance, plastic surgery restores and improves bodily functions. The only part of the body that cannot be worked on with plastic surgery is the central nervous system.

What's the difference between a plastic surgeon and a cosmetic surgeon?


Plastic surgeons utilize a wide array of surgical techniques, including skin grafts, flap surgery, and microvascular surgery. Surgeons can move healthy, live tissue, including skin, muscle, fat, and blood vessels from one part of the body to another area affected by birth defects, burns, traumatic injuries, tumors, or other conditions.

Examples of plastic surgery include:

• Cleft lip and palate correction
• Breast reconstruction (after mastectomy), breast reduction and breast reconstruction
• Scar revision
• Hand surgery

Cosmetic surgery of the head and neck, trunk area, and extremities (arms and legs), such as facelift, rhinoplasty ("nose job"), skin resurfacing, tummy tuck, and arm or leg lift.

Cosmetic surgery includes plastic surgery and other techniques—both surgical and nonsurgical—to enhance appearance. Like plastic surgeons, cosmetic surgeons perform surgery on the head and neck, trunk area, and extremities.

What services do plastic surgeons offer?


The services offered by plastic surgeons are virtually countless, however here are a few commonly performed procedures, with a brief description of each:

Liposuction — There are two types of liposuction, a surgical procedure that suctions fat from specific areas of the body to provide a slimmer and shapelier silhouette.

Breast Augmentation — The surgical enlargement of women's breasts has become tremendously popular with over hundreds of thousands of procedures performed in America every year.

Blepharoplasty — Eyelid reshaping surgery can be done for cosmetic reasons or to improve vision in patients where the eyelids obstruct vision, such as with ptosis. Too much skin or sagging skin can impair vision and plays a large role in the appearance of aging.

Abdominoplasty — Commonly known as a tummy tuck or a lower body lift, abdominoplasty removes excess skin from the abdominal area and tightens the skin that remains.

Breast Reduction — A woman's breast reduction surgery is one of the few plastic surgeries that insurance does pay for routinely, as the benefits go far beyond an improved appearance.

Rhinoplasty — A nose job, or rhinoplasty, reshapes the nose, bringing it into balance with the rest of the face. The surgeon may refine areas of the nose or reduce the overall size for aesthetic purposes.

Rhytidectomy — Also known as a facelift, a rhytidectomy is a procedure to reduce the look of wrinkles and sagging skin. It provides a more youthful appearance by tightening the skin, gently pulling on it to smoothen deep lines and minimize sagging.

Forehead Lift — Similar to a facelift, a forehead lift pulls the skin of the forehead tighter to remove wrinkles and smooth creases. This corrects drooping eyebrows, "hooded" eyelids, forehead furrows, and frown lines. The eyebrows are also elevated for a more alert and youthful appearance.

If you or someone you know is in need of plastic surgery, call Victoria Plastic Surgery Center today! We have experienced experts who can help you rebuild your confidence and improve your life! Contact our office today to get in touch with a specialist. To book an appointment, call us or visit us online!