4 Questions to Ask About Breast Reduction Surgery
Wondering if a breast reduction might be right for you? At Victoria Plastic Surgery Center, we offer this service along with many others, to help you look and feel your best. 

Call us

 for more information. We serve clients in Fairfax VA, Alexandria VA, Washington VA, Reston VA, Annandale VA, and Manassas VA.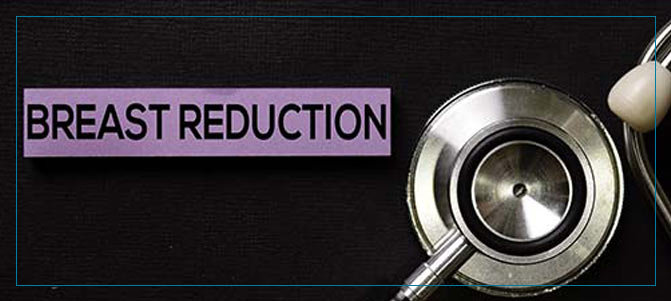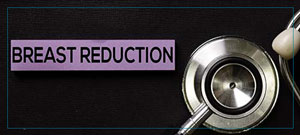 Table of Contents:
What is a breast reduction?
What type of doctor does a breast reduction?
What are the benefits of a breast reduction?
What is the post-surgery like for breast reduction?
What is a breast reduction?


A breast reduction, more formally known as reduction mammaplasty, is a procedure that removes excess fat and tissue from the breasts to decrease their size. The main reason a breast reduction is performed is because of the discomfort that can come with having larger breasts, which can include:

• Chronic pain in your back, neck and shoulders related to breast size, which is disruptive enough to require pain medication or stop you from participating in some regular life activities, such as sports or exercise
• A persistent rash or other type of skin irritation on the skin under the breasts
• Limited movement and a decrease in overall activity
• Difficulty buying and fitting into certain clothing
• Generally poor self-image related to breast size, that impacts your overall mental wellbeing

Not everyone with larger breasts may be a good candidate for breast reduction surgery. For example, those who smoke or have certain chronic health conditions like heart issues or diabetes may not be recommended to receive the surgery, as it may be too risky. However, a surgeon can usually provide a consultation to determine whether or not this surgery is right for you. This is why a consultation with a board-certified plastic surgeon, such as the ones available at Victoria Plastic Surgery Center, is an important step in the process.

What type of doctor does a breast reduction?


Breast reductions are most commonly performed by a plastic surgeon, also known as a cosmetic surgeon. It's very important that the surgeon is board-certified and has experience with breast reductions. The surgeons at Victoria Plastic Surgery are very experienced with this procedure and can provide you with more information about it at your request.

Your surgeon will meet with you to discuss your personal health history, identify whether you are a good candidate for the surgery, and outline the potential risks based on your health and situation. Your surgeon will advise you on how to prepare for the surgery, such as avoiding taking things like anti-inflammatory drugs prior to the procedure.

What are the benefits of a breast reduction?


While results may differ depending on your personal situation, the main benefit of a breast reduction surgery is the ease of discomfort, both physical and mental, from having larger breasts. An improvement in self-esteem or self-image, for example, is one of the main benefits, as well as the ability to participate more comfortably in everyday activities, which can improve your overall mental wellbeing. The reduction or diminishment of chronic pain related to larger breasts is another important benefit.

What is the post-surgery like for breast reduction?


A breast reduction is considered a major surgery, as it requires anesthesia and a significant recovery period. However, with the proper consultation, information, and an experienced surgeon, the risks and discomfort of the recovery period can be minimized and managed so as not to be too disruptive to your everyday life.

Immediately after the surgery, you will likely be given pain medication as well as antibiotics in order to minimize the risk of infection, as you would with many other surgeries. You will likely need someone to drive you home, so make sure to discuss this with your surgeon, and arrange a plan beforehand. There will be some bruising as well as swelling in the area, which diminishes over time. Your breasts and chest area may be sensitive in the weeks following, and you will likely need to limit physical activity in order to let the breasts heal. The results of the reduction will be immediately apparent, however, swelling will go down over a period of a few months, so the final results will not be prevalent until then. You will also likely have a follow-up appointment with your surgeon to remove stitches where the incisions were made, and to check on your recovery. While you will have scars, generally these fade over time.