Benefits of Microneedling Questions and Answers
Microneedling is an innovative cosmetic procedure that will help give your face a firmer and smoother appearance. Read on to learn more about the benefits of microneedling. Call today for more information or book an appointment online. Visit us today at 8503 Arlington Blvd #130 Fairfax, VA 22031.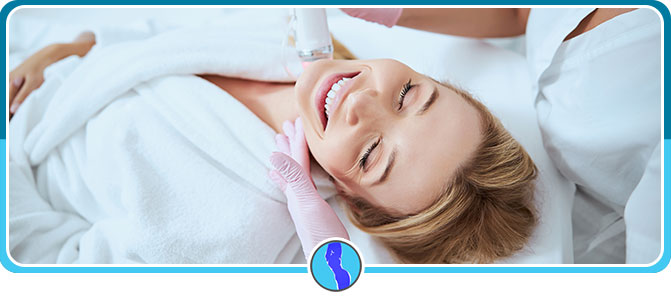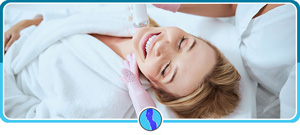 Microneedling is a cosmetic treatment that uses ultra-thin needles to stimulate the skin's natural healing processes. The procedure creates micro-injuries in the skin which trigger the body's restorative mechanisms to repair the underlying layers of skin. The wounds are intended to help the skin produce more collagen and elastin, the compounds that give skin its firmness and elasticity. It can also be used to help reduce the appearance of scars, including acne scars. This quick and simple procedure causes the skin to appear younger and healthier and can be performed in an in-office setting.
What does Microneedling do to your face?
Microneedling is typically considered a painless procedure and takes on average between 30 to 60 minutes to perform. It is popular with patients and dermatologists alike because it is safe, effective, and provides long-lasting and noticeable results. Some clinicians may apply a numbing cream to the treated area to prevent any potential discomfort during the procedure. Using a medical-grade microneedling device, the doctor will apply the microneedles to the treatment area. The ultra-thin needles create micro-wounds on the skin that trigger the body's natural healing response; this healing response promotes neocollagenesis, a process that involves the production of new collagen in the skin. It also instigates neoelastinogenesis, or the production of new elastin in the skin, which creates a firmer, tighter skin texture. One of the biggest benefits of microneedling is that it is safe on all skin types, making it an excellent option for patients with darker skin tones for whom laser and other treatments may not be suitable.
What are some Benefits of Microneedling?
Microneedling is an incredibly versatile treatment that provides countless benefits to one's skin health and facial complexion, including:
It is safe and minimally invasive
It is personalized to each individual's needs
Treatment appointments do not take long
Treatment is virtually painless
Minimal recovery time
Helps wound healing
Promotes natural skin healing and rejuvenation
Safe for all skin types
Improves collagen production and minimizes pores
Provides exfoliation
Repairs sun-damaged skin
It can treat the following concerns:
Wrinkles and fine lines
Enlarged pores
Acne scarring
Stretch marks
Thinning hair
Uneven skin texture
Loose, sagging skin
How long do the results take?
The time it takes to see results from a microneedling treatment is different in each situation and depend upon several factors unique to each patient, including:
The areas being treated
The conditions being treated
The severity of the conditions being treated
The reason for the treatment
The patient's desired results
The patient's unique physiology
How the patient responds to the treatment
Based on the aforementioned factors, on average, patients start to see an improvement within a week, then continue to see more dramatic results develop over the next three or four weeks.
How long do the benefits of microneedling last?
The longevity of the effects of a microneedling treatment is different in each situation and, again, vary based on several different factors. For most people, the effects of microneedling last on average between four to six weeks, but this depends on age, skin type, severity, and several other factors. In any situation, the effects of microneedling are not permanent because the body continues to age; follow-up treatments will be required in order to maintain results. Maintenance treatments may be scheduled anywhere between six to twelve months apart, and some patients may even go as long as 18 months between treatments.
Discover the amazing benefits of microneedling at Victoria Plastic Surgery Center. Our plastic surgeon is experienced at performing microneedling treatments and can help you reach your aesthetic desires! Call today for more information or book an appointment online with our microneedling specialist. Visit us today at 8503 Arlington Blvd #130 Fairfax, VA 22031. We look forward to serving you! We serve clients from Fairfax VA, Alexandria VA, Washington VA, Reston VA, Annandale VA, and Manassas VA.